3 pack Thin Blue Line Spartan Helmet Decal Sticker Car Truck Police Officer Cop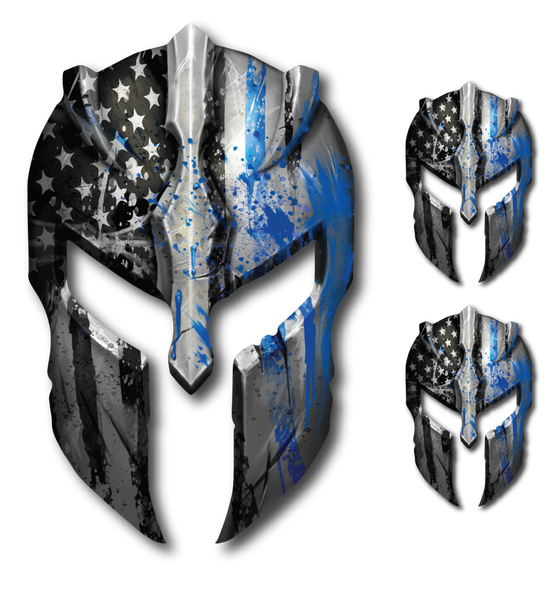 Description
Product Description: This listing is for an ORIGINAL DESIGN Pack of 3 Thin Blue Line Molon Labe helmets! This hand crafted decal is printed on a state-of the art - Roland printer and then computer cut to shape. 
Each Package Includes: 
(1) Helmet at 6.5" tall
(2) Helmets at 2.5" talll

Plus some free swag!

Shipping: We will generally ship your order within 24 hours of payment, usually even much faster than that! *Orders under $15 will be shipped without tracking but don't worry! We will make sure you receive your decal! 
Why Us? We are one of the largest producers of quality decals online today! We produce and ship thousands of decals per week. It is all we do and they do it FAST! We give away more stickers than most companies can sell! 
We produce and ship from Lewisville, TX right here in the good ol' USA!
LIMITED TIME!
Get up to 3 FREE DECALS with every order!!! Only while supplies last!