(5 Pack) Combination Pack of 24 Hour Monitoring - This Vehicle Protected by GPS Tracking Warning Signs - Decal Self Adhesive Sticker Vinyl Decal — UV resistent & Waterproof inks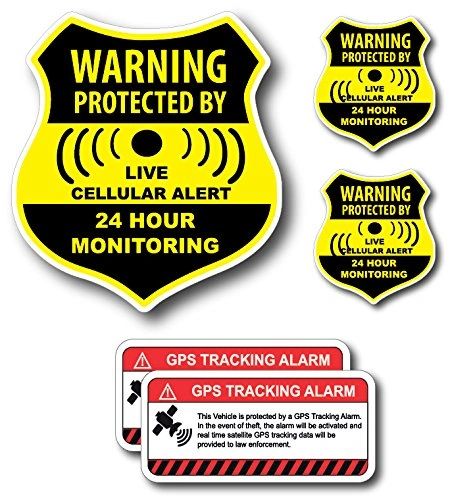 Description
Each package includes (1) 5.5" x 5" decal, (2) 2.5" x 2.25" decals, and (2) 2"x4" vehicle protected decals!
LIMITED TIME! WE WILL INCLUDE A FREE SURPRISE DECAL WITH EACH ORDER!

These hand-crafted decals are an extremely effective first line of defense against would-be car thieves or home invaders! Each decal is printed at 720 x 720 onto high quality 3m vinyl using weatherproof ecosolvent ink.